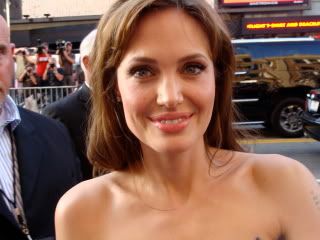 So here's the story. Went to Inglourious Basterds last year and it was amazing. I haven't done anything like this since then because for me, after meeting these two, there is really nowhere to go but down. I saw that the Salt premiere was coming up and a friend of mine was going so I decided to make a day of it.
Took the day off work and got there around 11. Of course Brad and Angie don't get there until almost 7. We were right at the entrance to the red carpet, but since they always do the entire line, their driver dropped them off at the opposite side so I didn't get any arrival pics. They made their way down to us and even went all the way down the block to Highland and across the street.
Angie was moving so fast just trying to get to as many people as she could. Brad was walking behind her saying hello. I wanted a picture with each of them, but I knew Angie wouldn't be able to stop. I asked Brad for one, but he couldn't do it. He was really nice about it though. He said he was really sorry, but they had to keep moving. No hard feelings, there were about 2,000 people so they couldn't really pose for pictures. The only picture Angie even posed for was a guy in a wheel chair. But hey, Brad Pitt spoke to me!
A long and exhausting day, but well worth it. I'm sure the next time one of them has a premiere I'll be there. I can't stay away from those two.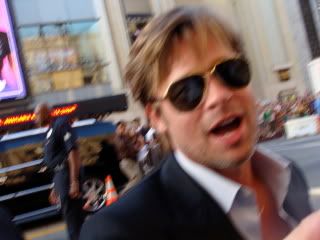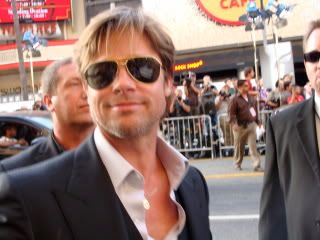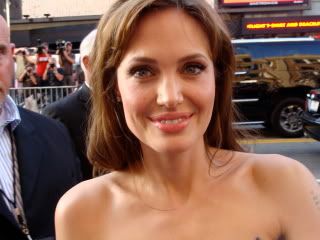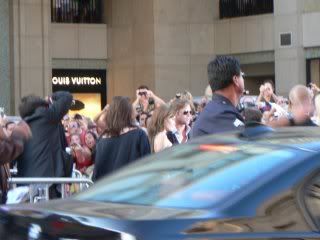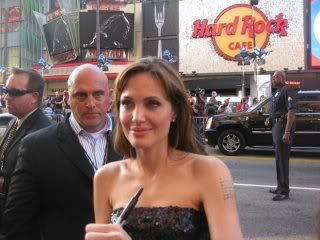 Photo taken by my friend Liz Oelker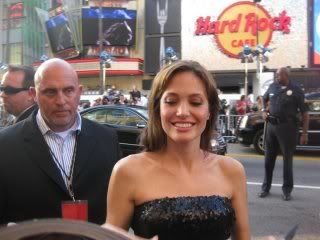 Photo taken by my friend Liz Oelker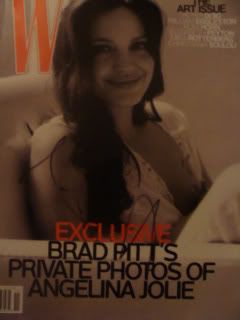 I have more, but these are the best ones. I'm exhausted and going to bed. Enjoy!
Current Mood:
ecstatic